This post is on How to Recover a Corrupted SD Card on Mac?
Are you struggling to recover a corrupted SD card on your Mac?
If so, this article will provide the answers.
You'll learn how to identify when an SD card is corrupted and what steps need to be taken in order to successfully restore it.
The process of recovering a corrupted SD card can seem daunting at first glance.
But don't worry…
…with the right tools and instructions, you can get back up and running quickly.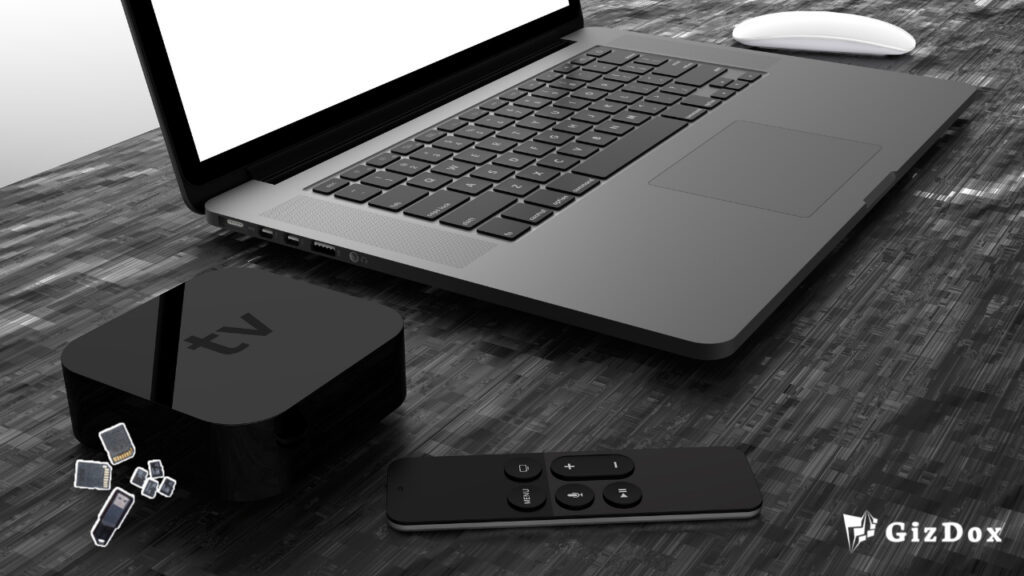 By the end of this guide, you'll know exactly what needs to be done in order to save your data from disaster.
So if you're ready for some power-packed results, keep reading!
I'll show you step by step how to make sure that your precious photos and videos are safe and sound no matter what happens.
With our simple tips, even novice users can easily tackle any issues they encounter while trying to recover their corrupted SD cards without professional help or expensive software.
Let's dive in!
Table of Contents
Signs Of A Corrupted Sd Card On A Mac
The thought of having a corrupted SD card on your Mac computer is enough to make you shudder.
But ironically, it's an all too common occurrence that can be easily avoided if you know the signs and take action promptly.
So let's dive in and understand what these 'signs' may look like – because knowledge is power!
For starters, one of the most obvious signs of corruption on an SD card is when it fails to be read by any device or card reader connected to the Mac.
If this happens, then chances are that something has gone wrong with either the card itself or the connection between it and its external system.
Another sign could be:
a black screen after booting up from a memory card,
micro sd cards being unable to be identified via Drive Identifier,
or error messages popping up while trying to access data stored on them through Disk Utility.
In cases where files appear completely unrecoverable even after connecting your SD card to another device for recovery purposes, don't fret just yet – there could still be hope!
There are various software tools available such as Disk Drill which can scan and detect recoverable files buried deep within a seemingly-corrupted disk drive so do explore those options before giving up entirely!
So keep your eyes peeled for any telltale signs – no matter how subtle they may seem – so that you're able to act fast once things start going south with your precious memories trapped inside a corrupt SD card.
Sd Card Corruption: The Most Common Reasons
What are some of the most typical causes of card corruption and errors in digital cards?
Let's explore this further to see why these issues occur and how to avoid them in the future.
One possible explanation is hardware failure or damage; faulty connections between the reader and computer can lead to corrupted data on the card.
Another factor could be software-related faults; if files become damaged due to incompatibility with third-party sd card recovery software, then this could also result in unreadable sd cards.
Additionally, incorrect formatting when transferring files from one machine to another may create inconsistencies that corrupt the integrity of the file system.
Finally, physical damage caused by dust particles or water seepage into the connection port is a frequent problem leading to unreliable sd card recovery solutions being needed.
Luckily there are services available that specialize in providing secure and reliable means of restoring data from corrupted cards…
…so make sure you research thoroughly before attempting any kind of card repair yourself!
How To Fix A Corrupted Sd Card On A Mac Without Losing Data
You know that feeling when you realize your SD card is corrupted and all the data stored on it may be lost forever?
It's like someone just punched a hole in your heart!
But don't despair – there are ways to fix a corrupted SD card without losing any of your precious data.
In this article, I'll show you how to repair those nasty corruptions using only the tools available on Mac OS X and above.
From simple fixes to more complex solutions, by the end of this article, you will have regained access to every single file saved on your SD card.
Ready to get started?
Let's go!
Identifying The Problem
Most people don't realize it, but a corrupted SD card can happen to anyone.
It's the last thing you want when you're trying to access important data stored on your Mac.
But don't worry, there are ways to fix this problem without losing any of your precious files or photos.
The first step is identifying what exactly caused the corruption so that you can take steps to repair or restore the damaged SD card.
You might be able to determine if the issue is hardware-related or software-related by looking at how it behaves in different machines and operating systems.
If the card works normally on another device, then the problem likely lies with your Mac's settings or configuration.
It's also possible that some type of malicious file has been transferred onto the card – like a virus or malware – which could cause serious damage if not handled properly.
To make sure that doesn't happen, scan both your Mac and the external drive for any suspicious items before attempting any repairs.
From there, we can move forward with our next step: checking macOS settings…
Checking Mac OS Settings
When it comes to the frustrating task of troubleshooting a corrupted SD card, one can feel like they're shooting in the dark.
Just like an artist trying to paint her masterpiece without knowing which colors are best suited for their vision…
…attempting to fix a corrupted SD card can be equally as daunting and nerve-wracking.
It's important that before tackling any technical issue such as this, we take a step back and review our settings.
In this case, checking your MacOS settings is essential since these issues may come from previously installed applications or misconfigured preferences.
This process helps us rule out potential sources of error and minimize time spent on resolving them later down the road.
To begin, click "Apple Menu" and then select "System Preferences…" followed by either "Software Update…" or "Security & Privacy…"
Under these two sections, you'll find several options used to update existing software versions and enhance security features that might affect your memory device's performance.
Make sure all available updates have been applied correctly and if necessary re-enable any disabled security measures.
Then try inserting your card again into the slot and see if it works normally now.
Trying To Reinsert The Card
"If at first, you don't succeed, try, try again," is an adage that can apply to many situations in life.
In this case, if your SD card has become corrupted and you are seeking a way to repair it without losing data on MacOS…
…then one of the steps is to reinsert the card into your computer or device.
The reason for attempting this step as part of the recovery process is…
…because sometimes simply unplugging and reinserting the card will fix any errors with the connection between your machine and the memory storage device.
This often occurs when there's loose contact between them which causes communication issues, resulting in corruption.
So give it a shot – just make sure that you're doing it safely by using an anti-static surface such as a cloth before touching anything inside your computer.
If after reinserting the card you find that nothing has changed, then move on to other methods like disk utility tools and third-party software solutions to attempt further repairs.
Repairing A Corrupt Sd Card With First Aid
Finding a way to fix a corrupt SD card can feel like navigating an uncharted river without any maps.
But with the right tools and techniques, you can repair your corrupted card quickly – and without losing data!
In this section, I'll show you how to use the macOS' First Aid' utility to get your SD card back up and running in no time.
First, insert the corrupt SD card into your Mac and open Disk Utility from Applications > Utilities or by searching for it with Spotlight Search.
Once inside, select your card from the left-hand sidebar then click on "First Aid" at the top of the window.
Clicking 'Run' will start the scanning process which may take some time depending on the size of the card.
If everything looks good after the scan is complete, you'll see a message saying as much.
You're now free to eject and reinsert your card as normal.
If not, don't worry…
There are still options available to help recover lost data before reformatting the drive if needed.
In cases where First Aid didn't work, try utilizing third-party software such as Photo Rescue 3 to detect missing files that macOS was unable to locate during the scan process.
And remember: Always make sure you have backups of important files just in case something goes wrong so that you never risk losing valuable information again!
TIP: Before attempting repairs on a corrupt SD card, make sure all other connected devices are disconnected so they don't interfere with recovery process while it's running.
This could be external hard drives or USB flash drives – anything that might draw power away from the scanning device itself could lead to errors in results down the road.
Utilizing The Terminal To Check For Sd Card Errors
If you want to repair a corrupt SD card on your Mac, then the Terminal can be one of your most important tools.
It's an advanced piece of software that lets you check for errors and take corrective action without losing data.
To use the Terminal:
Open the Terminal app on your Mac.
Type diskutil list in the Terminal window and press Enter. This will bring up a list of all the storage devices connected to your Mac.
Find the device corresponding to your SD card and make a note of the identifier (e.g. disk2s1).
Type diskutil verifyVolume [identifier] in the Terminal window and press Enter. This will check the volume for errors.
If any errors are found, type diskutil repairVolume [identifier] in the Terminal window and press Enter to repair them.
Type diskutil eject [identifier] in the Terminal window and press Enter to safely remove the SD card from your Mac.
Note: If your SD card is listed here, but isn't mounted, then this could be indicative of corruption.
The above command forces a file system check on your drive to look for any errors that need repairing.
When finished running, it'll tell you if any problems were found and fixed – so make sure to pay attention!
If no issues were detected during this process, then you may want to consider using Disk Utility to forcefully mount the drive instead.
Using Disk Utility To Forcefully Mount The Drive
Sometimes it may seem like the only way out of a problem is to take drastic measures.
In this case, when attempting to fix a corrupted SD card on a Mac without losing data, we must go back and forth between trying different methods until success is found.
Forcing mount the drive with Disk Utility might just be our ticket out of this mess.
Disk Utility can be used as an effective way to force mount an SD card by erasing it completely and then restoring it from backup if possible.
This involves opening Disk Utility from your Mac's Applications folder or using Spotlight search for it.
Select your SD card in the left panel under External or Internal (depending on where you've inserted it).
From there, select Erase at the top and click Format followed by MS-DOS (FAT) before clicking Erase again to confirm.
Once that's done, you should be able to see your files accessible through Finder and transfer them onto another storage device if needed.
If none of these steps work for you, fear not – there are still more options available such as resetting NVRAM which could potentially help you get things up and running again quickly.
So don't give up yet!
With some luck and determination, you'll have your SD card back in working order soon enough.
Note: If you are using other MacOS versions then you can find the solution here.
Resetting The NVRAM
Doing what's necessary to reset the NVRAM on a Mac is, without exaggeration, an absolute nightmare!
The process is convoluted and may lead to data loss if not handled properly.
But fear not — with the right steps in place, you can get your corrupted SD card back up and running again in no time at all.
When it comes to restoring lost files from a corrupt SD card, many users choose to try their luck with Disk Utility first.
However, for those who are unable to mount the drive or find that other methods of recovery have failed them, then resetting the NVRAM might be worth considering.
If done correctly, this will restore settings related to your system's start-up disk selection preferences as well as its power management settings which should help bring your device back online.
To do this successfully requires patience and precision so make sure you follow each step carefully while making note of any changes made along the way.
It's also important to create a backup of any valuable files just in case something goes wrong during the process.
Make sure your Mac is turned off.
Press and hold the Shift, Control, Option, and Power buttons on the left side of your keyboard at the same time.
Continue to hold these four keys for 7 seconds.
Release all four keys, then press and hold the power button again until your Mac turns off completely.
Your NVRAM has now been reset and your Mac is ready to use.
Resetting NVRAM could prove fruitful in helping you regain access to your precious data once more.
Resetting The SMC
Resetting the SMC (System Management Controller) can be a useful step in fixing any corrupted SD card on your Mac without losing data.
It's an effective way of restoring balance to the electronic system, and it can help you avoid the dreaded loss of all your important files.
Let's dive into what this process involves:
Unplugging peripheral devices from your Mac
Before resetting the SMC, make sure that no external peripherals like printers or monitors are connected to your MacBook Air, Macbook Pro, or iMac.
Shut down your Mac
Next, shut down your machine completely by pressing and holding the power button for 10 seconds until you see either an Apple logo or a blank screen — whichever appears first.
Then release the power button.
Resetting the SMC
After shutting down your Mac, press and hold both Control + Option keys along with Shift Keys for 7 seconds on the built-in keyboards of MacBook, while if it is an external keyboard then press these three buttons together for 5 seconds only.
This will reset the SMC.
The beauty of this method lies in its simplicity and effectiveness; within moments, you should have restored order to your device's inner workings.
Now you're ready to move on to formatting the SD card using your Mac – but let's save that part for another section!
Formatting The Sd Card Using The Mac
Formatting an SD card on a Mac is like untangling a knotted web.
It can be overwhelming, yet it's not impossible to do without losing your data.
Let me help you understand the process with clarity and ease.
The first step in formatting your SD card is to open up Disk Utility on your Mac.
Here, you'll select the corrupted SD card from the list of disks that are connected to your machine.
Clicking "Erase" will let you format and reformat the disk as needed since this action doesn't affect any stored files or folders.
Once you've chosen the correct file system for your needs (FAT32, exFat, etc.), click "Erase".
This will start the formatting process and should take around ten minutes depending on how much space was previously taken up by other applications or documents.
While this may seem daunting at first, having a clear understanding of what each step entails makes it easier to complete successfully – no sweat!
Checking For Physical Damage On The Card
Let's face it – sometimes something as small and seemingly insignificant as a corrupted SD card can have us tearing our hair out.
Before we take any drastic steps to fix the issue, let's first check if there is any physical damage on the card.
First of all, visually inspect the SD card for signs of wear or tear.
If you spot scratches or dents on either the card itself or its contacts, then this could be causing your problem.
In this case, it may be best to purchase a new one rather than risk further damage trying to repair it yourself.
If however, you don't spot any obvious physical damage then it might just be an issue with drivers or firmware that needs updating or replacing.
Make sure to remove the SD Card from your Mac before attempting these changes in order to prevent any data loss.
It's worth taking some time here because outdated software can often cause issues like your current one so make sure everything is up-to-date before continuing on other potential solutions.
Taking action now could save you time and energy down the road!
Updating Or Replacing Drivers Or Firmware
Updating or replacing the drivers and firmware of your SD card is another way to fix a corrupted card.
This process requires technical knowledge, so if you're not computer-savvy it might be best to leave this step to the experts.
Here are 3 steps to updating or replacing drivers/firmware:
Check what type of device driver/system software you need from the manufacturer's website.
Follow any installation instructions that come with the updated driver/software package.
Install any necessary updates on your system after downloading them onto your Mac.
The importance of having up-to-date hardware and software cannot be overstated when attempting to repair a corrupt SD card without losing data.
Keeping all aspects current helps ensure compatibility between components, which can help prevent future issues with your device as well as enable successful repairs now.
Now that we have discussed how to check for physical damage and update or replace drivers and firmware, let's look at using third-party software to repair the card.
Using Third-Party Software To Repair The Card
It's almost a coincidence how the moment we're facing data loss on our Mac, there are options to repair it.
While something as serious as this can be difficult to solve, third-party software might be the answer we've been looking for.
That said, let's explore what this entails and if it could help us in rescuing our files from a corrupted SD card.
One should always look into reliable sources and make sure they have good reviews. In other words, don't just trust any random program because you may end up with more losses than gains!
Fortunately, there are several programs available online specifically designed to repair corrupt cards without losing any data.
All you need to do is install them on your computer (or laptop), insert the SD card into its slot or reader, and follow the instructions displayed by the software.
If all goes well, your media will be restored safely and soundly – no worrying about data corruption anymore!
There are several options available like using a reliable SD Card Recovery Center, downloading an efficient recovery software solution, trying out a repair tool option, or even consulting professionals who specialize in recovering inaccessible cards over USB ports.
Whatever route you decide on, make sure that it fits within your budget and meets all security risks associated with SD card data recovery services.
The good news is that if you choose wisely, getting back up and running won't be as hard as it seems at first glance — and soon enough you'll be able to access all your precious memories again!
The next step would be to research possible hardware problems which might have caused the issue in the first place. This way, we can prevent similar issues from arising again in the future.
Researching Possible Hardware Problems
If you've tried using third-party software to repair your corrupted SD card on a Mac, but it didn't work, then it's time to start researching possible hardware problems.
The first thing you should do is check the manufacturer's website for information about any known issues with the device – this can help narrow down what might be causing the issue.
You'll also want to look at any user reviews or forum posts that mention similar problems.
Next, if you're confident in your technical skills, you may want to open up the device and inspect its components yourself.
This can help determine whether there are physical signs of damage like broken circuit boards or loose connections that could be contributing to the problem.
However, keep in mind that doing so can void your warranty and potentially make things worse – only attempt this step if you're sure of what you're doing!
At this point, if the problem still persists, it may be time to contact the manufacturer for assistance.
Contacting The Manufacturer For Assistance
If your Mac is having trouble recognizing a corrupted SD card, contacting the manufacturer for assistance may be an effective solution.
This can help you determine if there's a hardware issue and how to address it without losing any data.
Here are the steps you should take:
First, find out who manufactured the card and see what customer support options they provide.
Many companies will have online resources or even live chat services available.
Additionally, many tech support departments are open during normal business hours in case you need to call them directly.
Next, use their website or contact number to get technical advice about troubleshooting your device.
Be sure to explain that your card is corrupted and ask for specific instructions on how to repair it without compromising any of its contents.
It's also important to keep track of all your correspondence with the company so that you can refer back to it later if needed.
Finally, follow the directions from customer service carefully as they walk you through resolving the issue step by step.
If none of their suggestions work, then consider taking the card to a professional data recovery service where experts can further diagnose and potentially fix the problem safely and securely.
Taking The Card To A Professional Data Recovery Service
The last approach you can take is to take the card to a professional data recovery service.
It might seem daunting, but these services can help get back some – if not all – of the data stored on the card without costing an arm and a leg.
Here are the reasons why this is worth considering:
Professional data recovery technicians are trained in using advanced tools that allow them to quickly identify potential problems with an SD card and recover lost or damaged files from it.
They have access to specialized software that may be more effective at recovering data than any free programs you could find online.
You don't need to worry about spending hours learning how to use their own proprietary software for restoring lost data.
Most importantly, these experts are experienced enough to know which techniques work best for each type of corruption issue with an SD card, providing better chances of success when retrieving your precious files.
Still, think taking your corrupted SD card to a professional is too much hassle?
Consider this…
Having the peace of mind knowing that someone knowledgeable is doing everything they can do restore your important data is priceless compared to trying multiple DIY solutions only hoping something works out in the end!
So if you want reliable results without putting in extra effort and time, going pro should definitely be part of your plan, and it might even be worth the investment.
How To Recover Corrupted Sd Card Data On A Mac
Having a corrupted SD card is one of the most frustrating experiences for any Mac user. But, with the right tools and know-how, you can quickly recover your data from a faulty SD card on your machine.
The best way to begin recovering lost or damaged files from an SD card is to use professional recovery software like Disk Drill Recovery Software for Mac.
This tool will securely scan your memory card and help you restore all the important data that may have been affected by corruption or damage.
It's also important to know how to format your flash drive in order to avoid further problems with corruption in the future.
To do this, simply open up Finder and select "Format" from the dropdown menu.
From there, select either FAT32 or exFAT as the formatting option – both of which are compatible with Mac machines.
Once complete, be sure to back up all recovered data onto another storage device such as an external hard drive or cloud service before attempting any more troubleshooting.
With these tips in hand, you should now have all the information necessary to handle a corrupted sd card situation on your machine effectively…
…whether it's through disk drill recovery software for mac, formatting options, or otherwise!
Frequently Asked Questions
How to Get Your Mac to Recognize Your SD Card?
Getting your Mac to recognize your SD card can be tricky, but it is doable! Here's a step-by-step guide for getting your Mac to recognize your SD card.
1. Open Finder and click on the two-faced icon to launch the Finder app.
2. Go to Disk Utility and see if the SD card is listed there.
3. If not, unplug the SD card and plug it back in, making sure that it is properly connected and seated securely in the slot.
4. Restart your Mac.
5. Check Disk Utility again and see if the SD card is listed there.
6. If it still isn't listed, you may need to run an anti-virus scan to check for any malware or viruses that may be preventing the SD card from being recognized.
7. If you find any viruses, use an anti-virus program to remove them, and then try restarting your Mac again.
8. Check Disk Utility one more time and hopefully, your SD card will be listed there now!
If you've followed these steps and your Mac still isn't recognizing the SD card, then the issue may be with the card reader or the slot itself.
In this case, you may need to replace these components in order to get your Mac to recognize the SD card
How to Protect an SD Card From Corruption?
Protecting an SD card from corruption on Mac is easy! With a few simple steps, you can make sure that your SD card remains safe and secure. Here's what you need to do:
1. Make sure you always eject the SD card properly before disconnecting it from the Mac. This will ensure that no data is lost during disconnection.
2. Use Disk Utility to back up the SD card regularly. This will create a backup of the data stored on the SD card in case there is any corruption.
3. Use iBoysoft Data Recovery for Mac if you encounter any corruption. This software will scan the SD card and attempt to recover any lost or corrupted data.
4. Make sure there are no read-only files on the SD card. If there is, remove it as this can lock the entire device and prevent you from accessing any files.
5. Consider formatting the SD card if it is showing signs of corruption or if you have been unable to successfully recover any data from it.
By following these steps, you can keep your SD card safe from corruption on Mac. However, if you ever encounter any issues, make sure to seek help from a professional data recovery service.
How to Fix an Unreadable SD Card on Mac?
Steps to Fix an Unreadable SD Card on Mac:
1. Restart your Mac and reconnect the SD card.
2. Launch Disk Utility and select the SD card option from its left pane.
3. Run First Aid to repair the SD card.
4. Check the file system and reformat the card to FAT32 if necessary.
5. Try to access the SD card on a different device if your Mac is not recognizing it.
6. Use data recovery software if the data on the SD card is valuable.
7. Reformat the SD card and try to avoid removing it while it is actively being used.
You can read the detail in this post.
Is there a Way to Recover Files That are Lost After Pressing Command + Z?
6 Steps to Recover Files Vanished After Pressing Ctrl Z:
1. Check the Recycle Bin: The first step towards recovering a deleted file is to check the recycle bin for the file. If it is present, you can easily restore it by right-clicking and selecting 'Restore'.
2. Use Undo Delete: If the file was not sent to the Recycle Bin, you can attempt to undo the delete command by pressing Ctrl Z. This will bring the file back to its original location if you have not done anything else in between.
3. Restore from Backup: If you have a backup of your files, restoring them is an easy task. Copy the files from your backup and paste them into their original location.
4. Use File Recovery Software: If none of the above methods work, you can try using file recovery software to recover your files. There are several free tools available online that can help restore your lost data.
5. Check Previous Versions of Files: You can also check for previous versions of a file if it was modified before it was lost. This feature is available for both local files as well as files stored on cloud drives like Google Drive and Dropbox.
6. Contact Professionals: When all else fails, you can contact professional data recovery services to recover your data at a cost. These services use sophisticated methods to recover lost data from hard drives and other storage media.
What Should I do if my Laptop Won't Read the SD Card?
If your laptop won't read your SD card:
1. The first thing you should do is test it on another computer or a new card reader.
2. If that doesn't work, open the device manager and try updating the driver for the card reader.
3. If that doesn't work either, try reinstalling the SD card reader driver or assigning a new drive letter to the unrecognized card.
4. If all else fails, run CHKDSK to check your SD card for errors and try repairing any issues it finds.
How to Fix a RAW Micro SD Card and Recover Data From it?
Recovering data from a RAW Micro SD Card is as simple as following the steps below:
1. Connect the RAW Micro SD card to your computer.
2. Launch EaseUS memory card recovery software on your PC.
3. Perform a RAW SD Card Recovery without formatting and losing data by using an error-checking tool.
4. Go to Device Manager, locate the SD card, right-click it, and choose Uninstall.
5. Repair the RAW SD card by formatting it in a camera or phone.
6. Launch the trial version of DiskInternals Partition Recovery to scan for recoverable files.
7. Right-click your raw memory card and click Tools > Error Checking to check for any errors or fix any bad sectors on your card.
8. Check if your data is recovered after error checking and formatting the card; if not, try other data recovery methods like using a data recovery software to recover deleted files from the RAW Micro SD card.
What Should I Do If My Android SD Was Accidentally Formatted on a Mac?
Accidentally Formatted Your Android SD Card on Mac? Here's What to Do:
1. Use Tenorshare 4DDiG to Automatically Scan and Restore Lost Data from Formatted Android SD Card on Mac
2. Use Disk Drill to Perform a Deep Scan and Recover Files from the Formatted Android SD Card on Mac
3. Use Terminal to Recover Lost Data from the Formatted Android SD Card on Mac.
Can a Corrupt SD Card be Restored?
Yes, a corrupted SD Card can be restored.
1. Connect the SD card to your computer and download and install Disk Drill. Launch Disk Drill, select the SD card, and click Search for lost data. This is the most reliable method to recover data from a corrupt SD card.
2. Formatting software can fix corrupt SD cards and make them reusable, although this process deletes all your data.
3. Reputable SD card manufacturers provide services to help users fix SD card corruption; it can be your last resort to recover data from a corrupted SD card.
Why is My SD Card Suddenly Corrupted?
10 Reasons Why Your SD Card May Suddenly Corrupt:
1. Improper Usage: If you're not careful with how you handle or use your SD card, it can easily get corrupted.
2. Incompatible Format: Some SD cards are not compatible with certain devices, which can cause corruption of the data on the card.
3. Software Malfunction: If there is a software issue with your device, it may corrupt the data on your SD card.
4. Power Outage: A sudden power outage can cause the corruption of the data on your SD card.
5. Overheating: If your device overheats for long periods of time, it can lead to SD card corruption.
6. Virus Attack: A virus attack could corrupt the data on your SD card, leading to its failure.
7. Poor Connections: If you're connecting and disconnecting your SD card frequently, it could lead to its failure due to loose connections.
8. Physical Damage: If you drop or otherwise damage your device while the SD card is inserted, it could cause damage to the data on the card.
9. Bad Sectors: Bad sectors on an SD card may cause corruption of its data if left unchecked for too long.
10. File System Corruption: The file system of an SD card may corrupt itself after repeated use and abuse over time.
How Can I Cix a corrupted SD Card for Free?
Some of the best methods to help you repair a corrupt SD card without spending any money.
First, try reconnecting your SD card to the device. This is often an effective way to fix minor issues with the SD card.
If this doesn't work, then you can use Disk Drill (available for both Windows and Mac) to try and recover data from the SD card.
If that doesn't work either, then you can use CHKDSK command in Windows and fsck command in Mac to check the SD card for errors and fix them.
This can be done by typing 'chkdsk [drive letter]: /f' or 'fsck -fy' in the command prompt window.
Reputable SD card producers such as SanDisk, Transcend, Kingston, etc., also provide services and instructions to help users repair corrupt SD cards.
You can go to a local store or contact customer service for instructions on how to repair the SD card.
Recoverit Data Recovery is another excellent Sandisk SD Card Repair Tool that you can consider. It is a flagship product by Wondershare, one of the most trusted companies for data recovery software. It has an easy-to-use interface that makes file recovery from damaged devices simple and fast.
MiniTool Partition Wizard Free Edition is also a great tool for fixing corrupt SD cards. It is friendly for regular users and comes with features like resize partition, format partition, etc., which helps in fixing errors associated with corrupted memory cards easily.
Finally, make use of Remo Recover to perform corrupt SD card data recovery with ease. This tool works with a user-friendly interface to recover files from memory cards, external hard drives, and other storage devices quickly and securely.
Can a Corrupted SD Card be Fixed in Android?
Conclusion
The truth is, a corrupted SD card can be an incredibly frustrating experience. But with the right steps and knowledge, you can recover your data without losing anything precious to you.
My advice?
Don't put off addressing any disk issues as soon as they crop up.
The sooner you take action, the more likely it is that all of your valuable data will remain safe and sound on your Mac's SD card.
It may feel like going back in time to fix the issue, but trust me – this small inconvenience could save you a lot of heartache down the line.
So take my word for it: if something feels off with your memory card or storage device, don't hesitate to investigate further.
You'll thank yourself later when all of your cherished memories are returned safely to their rightful place!
If all DIY fails then it's good to go with corrupted SD card recovery software.