I sideloaded an app the other day. Twice. I'm not proud of it, but I'm also not the only one.
In fact, sideloading is more popular than ever.
But is it safe?
We'll find out…
So Keep reading!
Do you wonder whether you can sideload apps on your device?
Have you heard other people talking about the risks involved, but don't know what they are?
If so, then this blog post is for you!
Here we will explain what sideloading is and outline the risks associated with it.
What Is Sideloading?
Sideloading is the process of installing an app from a source other than the App Store or Google Play Store.
It can be tempting—especially when you can't find an app you want in either store but it's important to be aware of the risks involved before you do it.
This activity is often done to install apps that are not available through the usual sources, such as beta versions, customizations, or modifications of existing applications.
It can also be used to bypass restrictions on some platforms.
It is true that sideloading offers access to new and interesting applications, but it can also introduce malicious software to your device which may compromise your privacy and data security.
Make sure your phone is protected by up-to-date anti-virus software and only sideload from trusted sources.
The Difference Between Sideloading and Downloading From Official Sources
Sideloading and downloading from official sources are two very different methods for installing software onto a device.
Sideloading involves downloading apps from third-party, unofficial sources while downloading from official sources means the app is obtained through an app store or website provided by the manufacturer of the device.
When it comes to safety and security, downloading apps from official sources are generally considered to be much safer than sideloading.
Official sources are regularly checked for malicious software, and apps must pass certain tests before they can be made available on an official store or website.
However, when it comes to sideloading, there is no guarantee that the app isn't malicious or that it won't cause harm to your device.
In order to protect against malicious software when sideloading apps, it's important to only download them from reputable websites and check reviews online before installing them on your device.
Additionally, you should always make sure you have up-to-date antivirus protection installed on your device in order to protect against any potential threats.
Risks of Sideloading
Sideloading is the process of downloading and installing apps from sources other than official app stores, such as third-party app stores or direct links.
While it may sound like a handy way to get around app store restrictions, it can expose your device to malicious software and other security risks.
Malware on sideloaded apps can steal personal data, install malicious code on your device, or even use your device for DDoS attacks.
Additionally, some unofficial app stores may require you to grant permissions that you would otherwise not grant in an official app store.
As a result, users should be wary of the risks associated with sideloading and only use trusted and secure sources for their apps.
Malware
Sideloading apps or files onto a mobile device can be a useful tool for users, but it also carries a risk of malware entering the Android device or iOS device.
When downloading an app from a third-party source (rather than a trusted app store), there's no guarantee that the software is secure or even what it claims to be.
Attackers can exploit the process by convincing users that they are installing a trustworthy app that actually carries malicious code.
Malware can also enter through phishing and social engineering tactics, which can be difficult to detect.
Without proper vetting, the files downloaded from the open web are not scanned for malicious code and this could expose users to data-stealing malware.
Furthermore, sideloading apps may void your phone's warranty or allow malicious actors to bypass existing protections in an app store.
It can be used by hackers to gain access to personal information such as passwords or credit card numbers.
Malware has become increasingly sophisticated and difficult to detect – even the most advanced antivirus programs can sometimes miss it.
A dropper is a Trojan designed to install malware on a computer (virus, backdoor, etc.).

Alternatively, the dropper may download the malware once activated to the targeted computer in order to avoid detection by virus scanners.
In order to protect yourself from malware when sideloading, it is essential to exercise caution by researching any third-party apps before downloading them and only use trusted sources for downloading your apps.
Unstable Apps
Sideloading apps on your device can create a number of potential issues, ranging from data security to app stability.
Unstable apps can cause a number of issues such as freezing, crashing, or not responding. Unstable apps can also have a negative impact on the performance of your device.
When an app is unstable, it's difficult to use and often requires you to restart the app or your device in order to get it working properly again.
While it can be tempting to install software that is not available through an official app store, the risks of sideloading should be considered before proceeding.
Sideloaded apps may void warranties, exposing the device to malware, or cause other problems such as instability and crashes.
There are several factors that can contribute to instability in sideloaded apps, including poorly written apps, those that are incompatible with low-end devices, connectivity problems, and outdated components.
In addition, Google has changed its policy to restrict sideloaded apps from working with Android App Bundle if they are not published through Google Play.
Therefore, it is important to weigh the risks before sideloading any software on your device.
Lack of Support
When apps are sideloaded onto devices, they often lack the necessary support to ensure updates and security patches.
This can lead to a number of serious issues, including increased risk of malware, potential data loss or theft, and other security vulnerabilities.
The lack of support also means that developers may not be notified when their app is being used in an unauthorized way, preventing them from ensuring the safety of their users.
Additionally, advertisers can lose out on revenue due to the inability to track usage.
To minimize these risks, users should always download apps from official app stores and websites which offer regular updates and technical support.
Misleading Permissions Requests
Misleading permission requests can be a significant security risk when it comes to sideloading apps.
When sideloading an app, users should always take extra care to read through the list of permissions that the app is asking for.
If an app is asking for permissions that don't seem related to its purpose, this could be a sign that it is malicious or trying to steal data.
Additionally, you need to be cautious when downloading apps from any app store.
It is important to remember that just because an app has been downloaded from the App Store or Google Play Store doesn't mean it is safe.
Malicious apps can still make their way onto these platforms, so users should always look out for any suspicious activities or requests for excessive permissions.
If you're ever unsure about a particular app's permissions requests, you can either research it online or contact the developer directly and ask them why they need certain accesses.
In addition, if you're downloading an app from a third-party website instead of an official platform (such as sideloading), you should exercise even more caution and make sure the website itself is secure before proceeding with the download.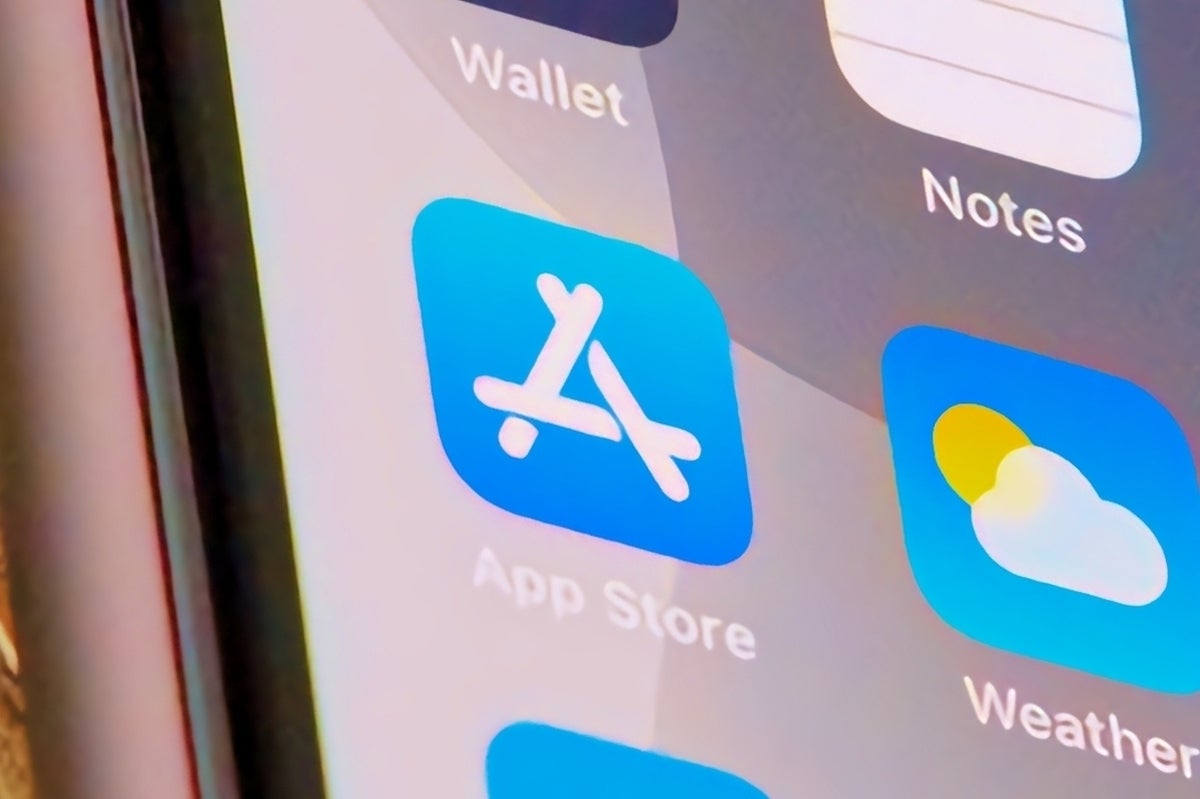 Potentially Fraudulent Subscriptions or Payments
Potentially fraudulent subscriptions or payments can occur when users download applications from unofficial sources, otherwise known as "sideloading".
Sideloading apps increases the risk of malware and other malicious activities entering a device, such as unverified financial trading apps.
This is a huge concern for consumers, organizations, developers, and advertisers alike because it leaves them vulnerable to piracy, intellectual property theft, and loss of advertising revenue.
In order to protect against this type of fraud, Apple's commercial app stores screen for malware and other threats while also assuming responsibility for digital rights management (DRM).
Android phones are configured out of the box not to allow sideloading applications in an effort to protect users against malicious activities.
Furthermore, companies have warned consumers about fake app stores that attempt to trick people into sharing payment details.
To reduce your risk of potentially fraudulent subscriptions or payments you should only download applications from official platforms and verified sources.
This will help make sure that you are downloading clean apps with no malicious code behind them which could lead to fraud or other issues down the line.
Loss of Personal Data and Privacy Breach
Loss of personal data and privacy breach is a serious issue that affects everyone from individuals to high-level enterprises and governments.
Data breaches occur when sensitive, confidential, or otherwise protected information is accessed or disclosed in an unauthorized manner.
These can be caused by malicious actors such as hackers, but they can also be due to insecure practices such as sideloading applications.
Using sideloading, applications are installed on a device without going through an app store.
While it may be tempting to skip this step in order to access certain apps quickly, doing so creates a massive security risk.
Sideloading bypasses crucial security measures like authentication and malware scanning, leaving users vulnerable to data theft, identity theft, and other cyber threats.
It also opens up the potential for further losses such as loss of intellectual property, advertising revenue, and productivity at the workplace.
To avoid these risks, users should always stick with official app stores when downloading applications.
This ensures that apps have been properly tested for malicious content before being made available for download.
If you must sideload an app, make sure to research it thoroughly first and only download from trusted sources you know are secure.
Additionally, ensure your device's security settings are up-to-date and use anti-malware software regularly to scan for threats that may have slipped past your defenses.
Incompatibility with Devices
When transferring files and programs from one device to another, incompatibility can be an issue. Certain devices may not be able to correctly read the file or program, meaning it won't operate correctly or at all.
This is why it's important to check the compatibility of a device before attempting to sideload any files or programs.
Additionally, if rooting access is required for sideloading, this could potentially void the warranty of your device.
It's best practice to always double-check before engaging in any kind of sideloading activity.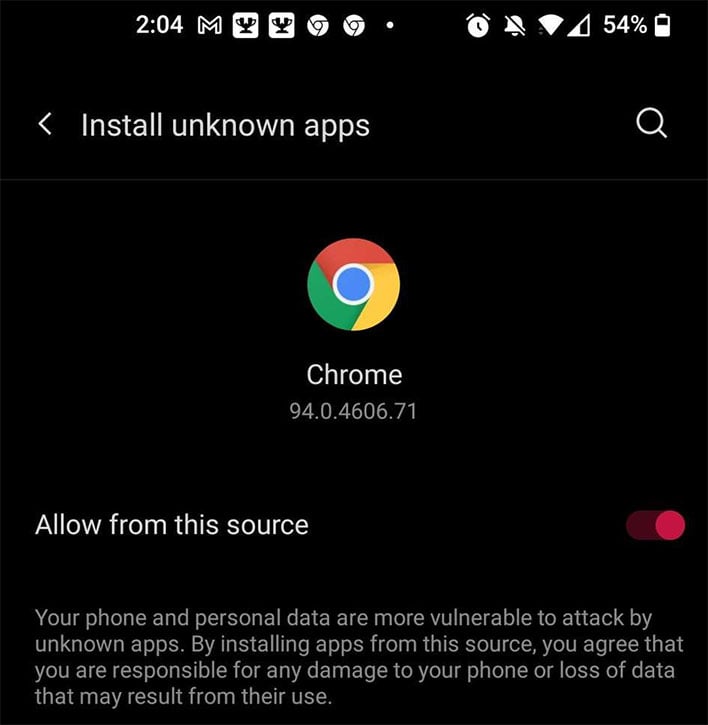 Security Vulnerabilities
Sideloading can cause serious security vulnerabilities for users.
By downloading and installing apps onto a mobile device from an unofficial source, users are potentially exposed to malware and other malicious software that could compromise the security of their devices.
Additionally, sideloading apps can also void the warranty of a phone, or expose it to data-stealing malware.
In most cases, sideloading isn't necessary unless the app isn't available in any other way.
Cybercriminals are constantly looking for new ways to exploit security vulnerabilities in order to steal valuable data or disrupt operations.
Furthermore, organizations are also at risk if they allow sideloading of applications as it could leave them unable to access data unless a ransom is paid or their private data is compromised.
For these reasons, it is best to avoid sideloading apps and only download from official sources whenever possible.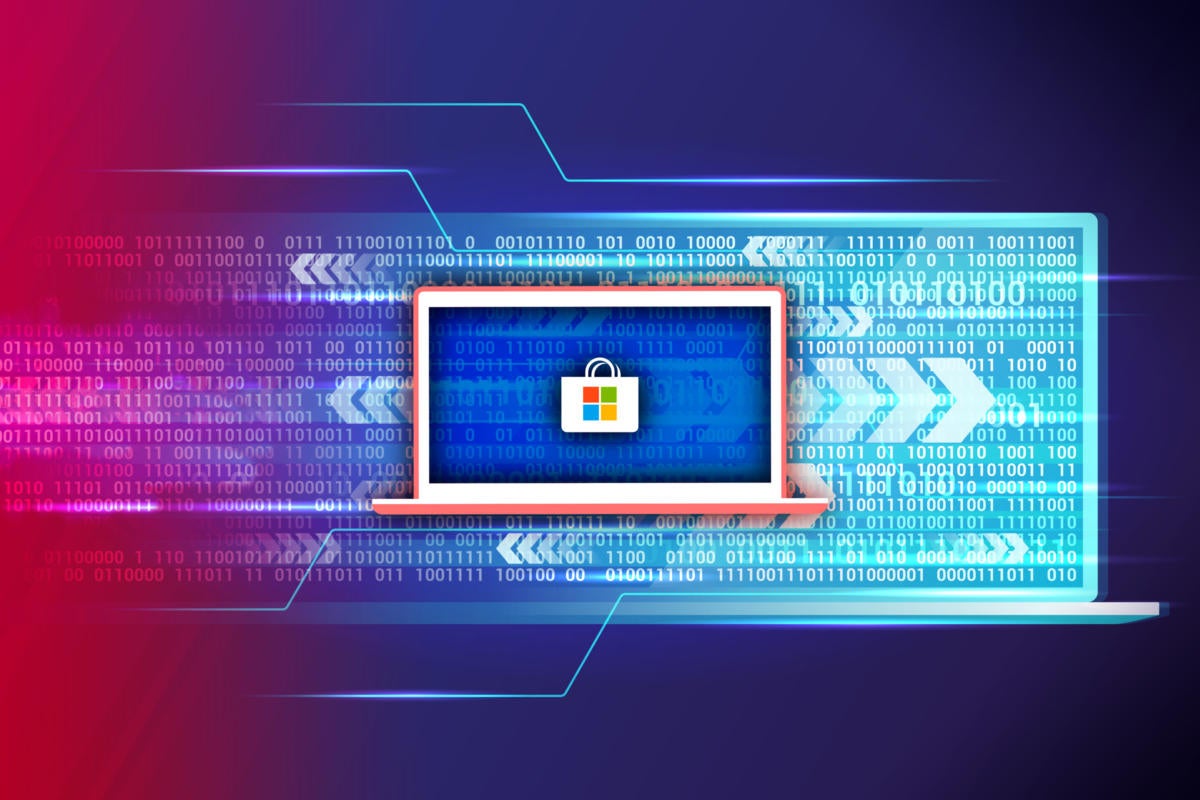 Crashes and Errors
Crashes and errors can occur when you sideload apps onto your mobile device.
Sideloading, as you probably know, is installing software on a device without using an approved app store.
When installing an app bundle, there is a risk that a user may "sideload" an APP that is incompatible with their device.
This can cause crashes, instability, and other errors.
Additionally, sideloading can undermine security and put users' data at risk as it bypasses the official downloading process which has measures in place to protect data.
To reduce the risk of these issues occurring, use only approved app stores and make sure to check that any app being downloaded is compatible with your particular device or operating system version.
How to Protect Yourself when Sideloading Apps
Sideloading apps onto your device can be risky if you're not careful. To protect yourself, it's important to exercise caution when downloading apps from outside the official App Store.
Here are some tips on how to stay safe when sideloading:
Verify the Source of the App
Check with the app developer or publisher to ensure that they are the legitimate source.
Read Reviews
Before installing any app, read reviews and feedback from other users to make sure it is safe and trustworthy.
Check Permissions
Make sure you understand what permissions an app needs in order to work properly and that you're comfortable granting them access.
Use Antivirus Software
Use an antivirus program to scan for viruses and malware before downloading an app or after installation if necessary.
Verify Digital Signatures
If available, it is best to verify the digital signature of any downloaded apps before installing them. This will prevent malicious actors from disguising their malware as legitimate software.
Avoid Pirated Software
Pirated software often contains malicious code so avoid downloading anything from untrustworthy sources such as torrents or other illegal websites.
Keep Your Device Updated
Ensure your device is running the latest version of its operating system as this could help prevent vulnerabilities from being exploited by malicious actors through sideloaded apps.
Following these guidelines will help keep your device secure when sideloading apps.
It's still important to exercise caution throughout the process as attackers may try to exploit any vulnerabilities present in a sideloaded application or its associated codebase in order to gain access to sensitive data on your device or networked systems connected with it.
FAQ
How to Sideload Apps on iPhone or iPad?
Sideloading apps on an iPhone or iPad requires jailbreaking or using a Mobile Device Management profile.
What Is Sideloading an App?
Sideloading is the process of installing an app on a mobile device without using the official app store.
It is natively supported on some platforms, such as Android and iOS, and can be done by enabling an option from the Settings app.
Apps can also be sideloaded from third-party sources or from your organization's own apps.
Sideloading is a useful way to get files, like MP3s and apps, onto your device without having to download them from an official app store.
It is important for the user to ensure that any apps being sideloaded are safe and secure before installation.
What are the Risks of Sideloaded Apps in Android?
Installing apps from unofficial app stores or third-party app stores, or 'sideloading' them, is a common practice for Android users.
However, this activity comes with some major security risks and issues. While the apps available in official stores are vetted for safety, sideloaded apps are not.
This means that when installing such an app, you have no way of knowing if it is up-to-date or contains any malicious code.
Moreover, sideloading may result in the loss of your manufacturer's warranty or the installation of malware that steals data from your phone.
For these reasons, it is important to consider the potential risks before sideloading an app on your Android device.
Is It Possible to Sideload Apps on Apple?
Sideloading apps on Apple devices is possible, though it is not recommended by the company. This is due to security concerns, as third-party app stores are often untrustworthy.
To do so, you need to use a third-party app store and then launch it by double-clicking on the app from the "My Apps" tab.
There are limits to this method though – users can only sideload up to 10 apps per week.
Additionally, Apple does not allow for any self-contained apps to be installed on the device unless they are distributed through the App Store.
The simplest way to add apps without using the App Store is by using a technique called sideloading.
While this may be possible, it is important to exercise caution when doing so in order to ensure your device's security and safety.
Can You Sideload Apps on Windows 11?
It is possible to sideload apps on Windows 11 devices using the Windows Subsystem for Android (WSA).
To get started, users must first enable Developer Mode in the WSA Settings.
Once enabled, ADB (Android Debug Bridge) will be needed to allow for communication between Windows and Android filesystems.
After downloading the APP file of the desired app or game from a trusted source, it can then be sideloaded with the help of ADB Installer from a webpage.
After installation, users can launch the app directly from their Windows 11 device.
It is important to remember that not all Android apps are available in the Amazon App Store and may require additional steps for installation.
Can You Sideload Apps on Streaming Platforms?
Sideloading apps on streaming platforms are becoming increasingly popular as it allows you to install unofficial apps and content.
By following the steps outlined you can easily sideload apps on Android TV Boxes, Roku, Fire TV, and Google devices.
With the help of an app like Sideload Launcher or File Commander, you can download and install the APP or file of your choice onto your device.
Additionally, you can use the Downloader App on Fire TV devices to quickly sideload apps.
No matter what streaming platform you're using, this guide has all the information you need to successfully sideload apps.
What is Sideloading in Cyber Security?
The process of sideloading is one of the ways to install applications on a device without using official software distribution channels.
This technique, while convenient for users, can also open up security risks.
When an application is sideloaded, it bypasses the typical security checks that are included in an app store and this may leave users vulnerable to malware and other malicious activities.
To protect themselves, users should only download applications from reputable sources and be aware of the risks associated with sideloading apps.
What is Sideloading iOS?
Sideloading is a term used to describe the process of downloading and installing apps from sources other than official app stores, such as Apple's App Store or Google Play Store.
This is commonly used to install apps that are not available in the official app stores, such as open-source apps or emulators.
The process of sideloading iOS apps involves finding a third-party app store that is trustworthy enough and using an alternative app store like AltStore to make the installation safe and easier.
With Sideloady, users can be assured that their devices will remain secure as it offers a safe platform for downloading and installing iOS apps from non-official sources.
Note: It is estimated that 99% of all iOS and iPadOS apps are downloaded from the App Store.
Is Sideloading Legal?
Sideloading is a popular way for users to access apps and games on their devices that are not available through official stores.
While it is generally legal, there are some considerations to keep in mind before getting started.
Sideloaded apps don't come with the same security guarantees as those found in official app stores, meaning users should exercise caution when downloading from third-party sources.
Additionally, Apple does its best to prevent sideloading on the iPhone and warns users that downloading apps from other sources can risk undermining their security.
Governments and international agencies have also issued advisories against sideloading, emphasizing the potential risks posed by malicious actors.
Ultimately, if users choose to sideload content, they should be sure to do so responsibly and be aware of the risks involved.
Why is Apple Opposed to Sideloading?
Apple is firmly opposed to the concept of sideloading apps, which involves downloading and installing software from sources other than the official App Store.
This can be seen as a security risk, as it increases the chance of malicious software being installed on an iPhone.
Additionally, Apple is against the Digital Millennium Copyright Act (DMCA) which allows for sideloading of apps.
Furthermore, Apple also argues that piracy would become rampant if it allowed for third-party app stores and sideloading of apps onto iPhones.
To combat these issues, Apple has argued against sideloading multiple times and has implemented strict App Store policies in order to protect its users.
How to Sideload Apps on the M1 Mac?
Sideloading apps on the M1 Mac has become a reality in 2022, thanks to the introduction of Apple's new server-side blocking mechanism.
With this new feature, users can now easily download and use iOS apps on their M1 Macs. Here is a step-by-step guide to help you get started:
First, open the Mac App Store and click on your profile icon at the bottom left corner.
Then click iPhone & iPad Apps tab. This will take you to a section where you can browse through available iOS apps for your M1 Mac.
Next, find the app that you want to download and click the cloud icon next to it. This will start downloading the app directly onto your M1 Mac.
Once the download is completed, launch Sideloady by double-clicking on it from the App Store page.
Sideloady will automatically detect your device and begin the process of sideloading the app onto your system.
And that's it! You are now all set up and ready to enjoy your newly installed iOS app on your M1 Mac. With Sideloady, you can quickly install any number of iOS apps onto your M1 Mac.
What is Rooting in Android?
Rooting an Android device is the process of gaining privileged access to its system.
This allows users to be able to gain access to commands, system files, and folder locations that are otherwise not accessible.
With root access, users can do just about anything on their device, including installing unapproved apps and making changes to the operating system.
Rooting is the Android equivalent of jailbreaking, which is unlocking the operating system so that users can modify it.
The advantages of rooting include having full access to the system and being able to customize it however you want.
By rooting an Android device, users are essentially adding a standard Linux function that was removed from the device.
Last Thought on Sideloading
Sideloading apps can be beneficial in certain situations, however, it is important to consider the risks associated with this practice.
Malware from sideloaded apps from an unknown source can jeopardize government systems and enterprise networks.
Android device block applications from being sideloaded by default, however, users can still access them through alternative means.
It is important to be aware of the potential security risks and take necessary precautions when using sideloaded apps.
I hope now you have a clear understanding of what could be the potential risk of sideloading apps from unverified sources.
You may want to read the Sideloading vs Jailbreaking vs Rooting.